The package provides the functions segcurve() and segplot() to visualize segregation. These functions return simple ggplots, which can then be further styled and themed. For the segplot() function, it is often interesting to also compress the segregation information that is contained in large datasets. How to do this using the functions compress() and merge_units() is also described below, and in more detail in this working paper.
Segregation curve
The segregation curve was first introduced by Duncan and Duncan (1955). The function segcurve() provides a simple way of plotting a segregation curve: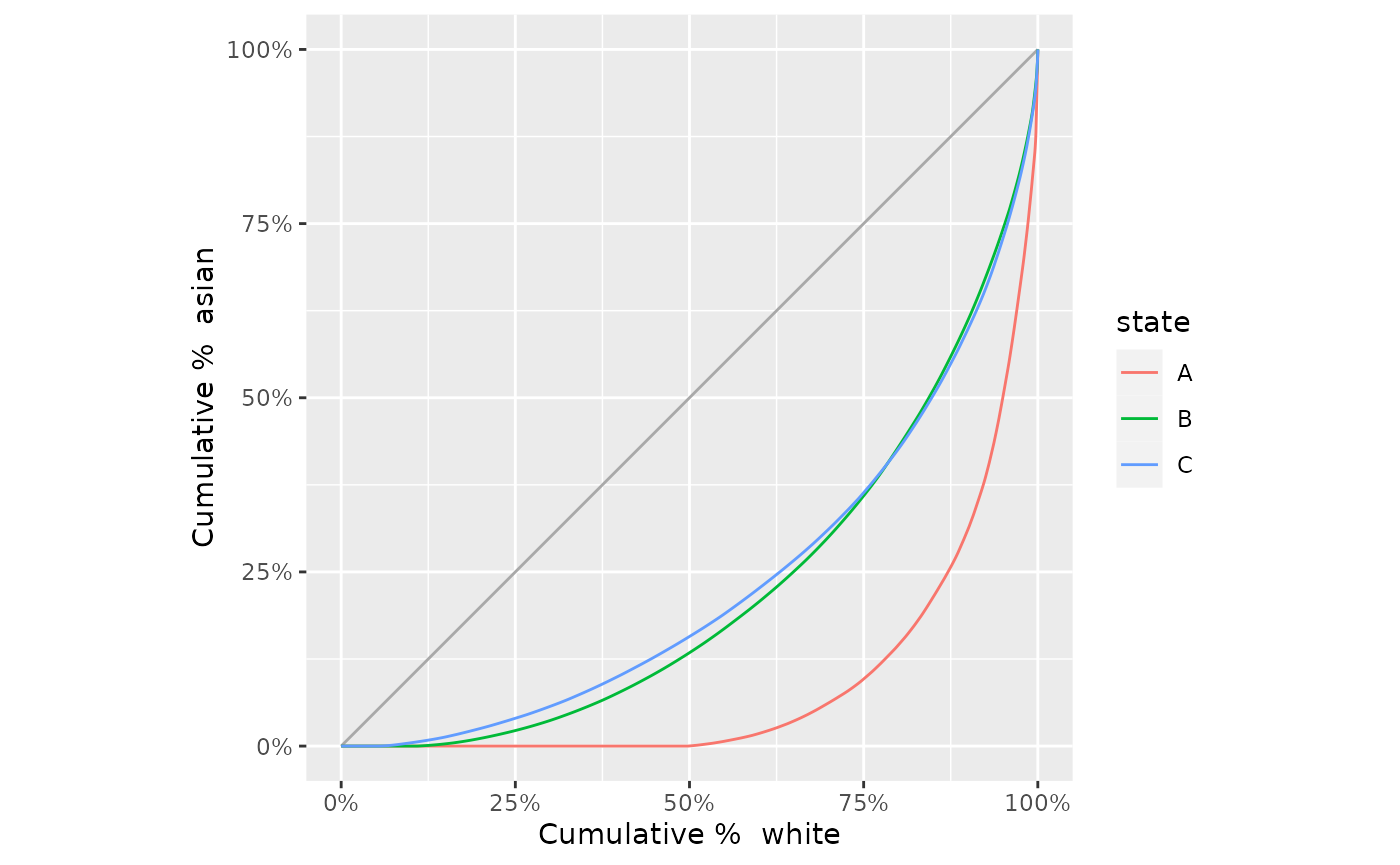 Segplot
The function segplot() is provided to generate segplots. Segplots are described in more detail in this working paper. The function requires the dataset, the group, and unit variables, and, if required, a variable that identifies the weight (n in this case).
Other options to customize the look of the segplot are given by the argument order. By default, the units of the segplot are ordered by their local segregation score, but it is also possible to order them by entropy (i.e., diversity) or by share of the majority population. This last option can be useful for the two-group case. The argument bar_space can be used to increase the space between the units from the default of zero space between bars. When plotting a subset of the dataset, the reference distribution shown on the right of the segplot can be changed by supplying a two-column data frame to the reference_distribution argument. One column of this frame should contain the group identifiers, and the other should include the reference proportion of each group. To show axis labels either on the left side only, the right side only, or on both sides, use the argument axis_labels.
Examples of how to use these arguments are given below: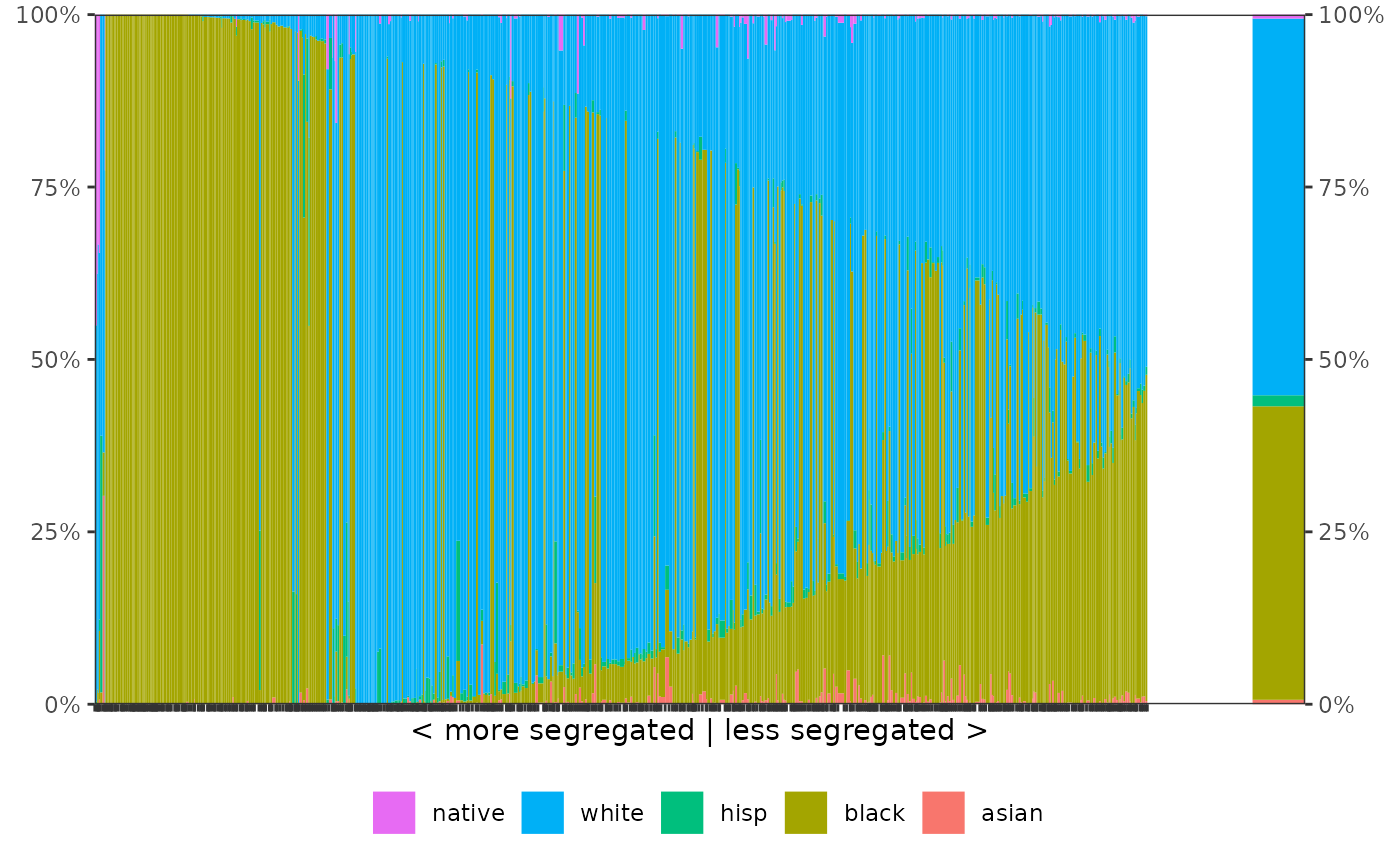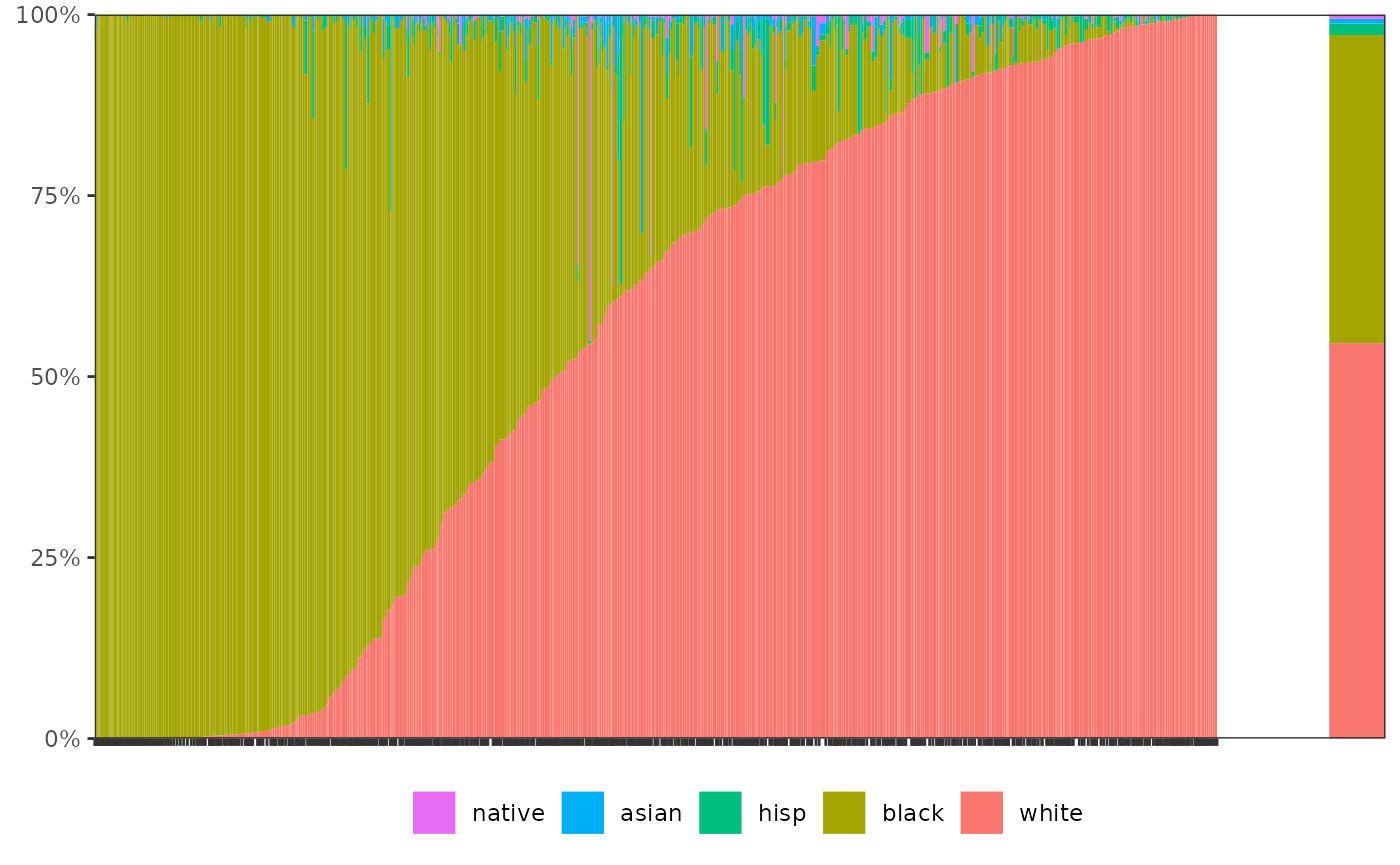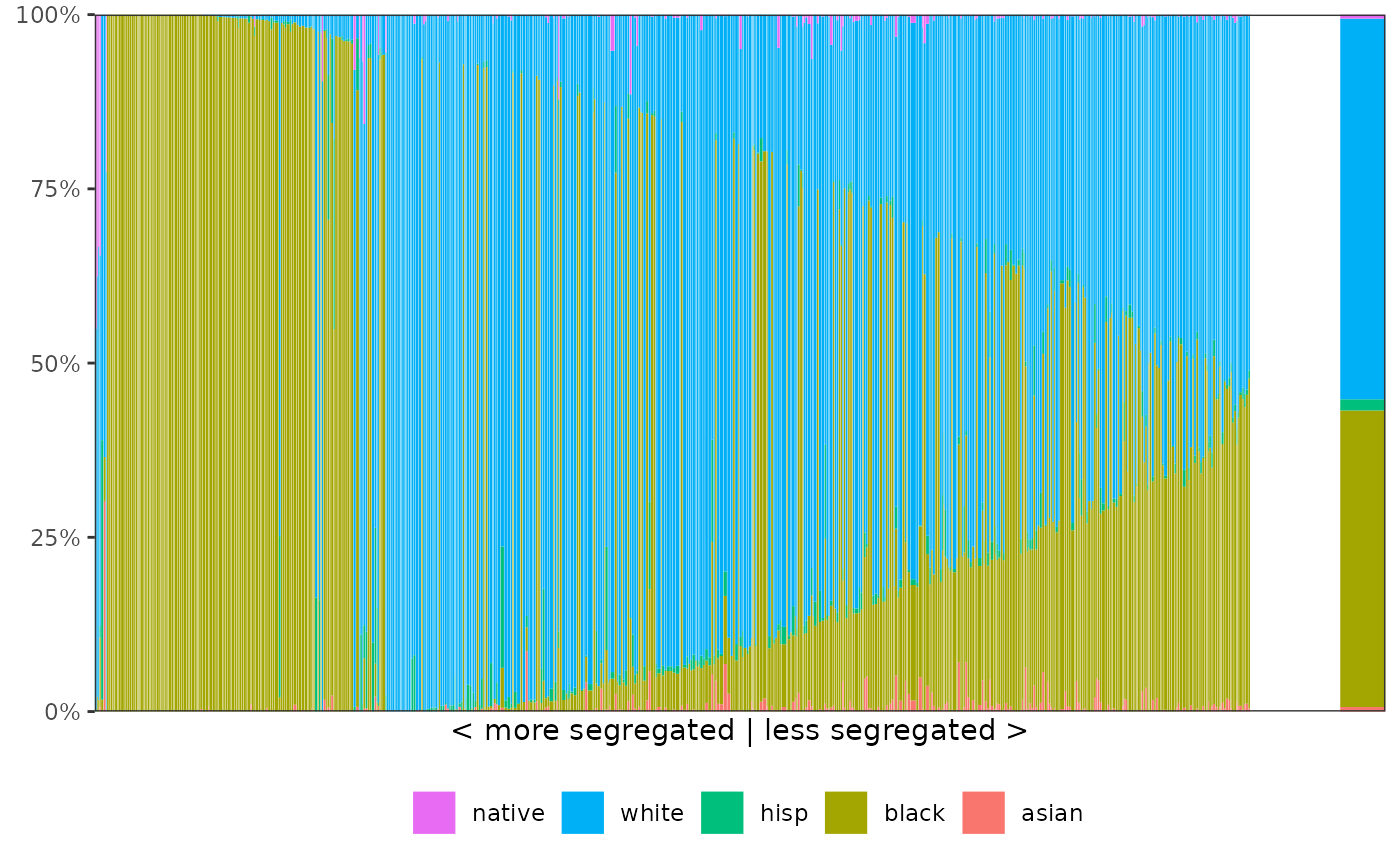 ##     race   p




## 1  asian 0.2




## 2  black 0.2




## 3   hisp 0.2




## 4  white 0.2




## 5 native 0.2